We're in a world where visual communication increasingly takes place online, and GIFs are on the rise. GIF (pronounced "JIF"), is an acronym for Graphics Interchange Format. GIF was introduced back in 1987 by Steve Wilhite of CompuServe as a way to present a moving image. Whether they are funny memes to describe a reaction or a brief step-by-step tutorial, a GIF can convey a message in seconds. Here are some of the key reasons why knowing your way around motion graphics and having a good understanding of the basics of creating a GIF is essential.
Brand Visibility
GIFs have the potential to be a lot more useful to brands. According to Tenor, the creator of GIF keyboard, the company pulled search data on four big marketers for Adweek: Domino's, Netflix, Coca-Cola, and Starbucks. The findings included the following: Caffeine lovers search for "Good morning" 2.1 million times per month before using a Starbucks-branded GIF. 8 million searches for "goodnight" and 900,000 for "hangover" are connected to Domino's. Netflix fans search for "sad" 6 million times per month which results in finding GIFs featuring the site's shows and characters. And finally, people search for "dance" 12.9 million times before clicking on GIFs related to Coca-Cola.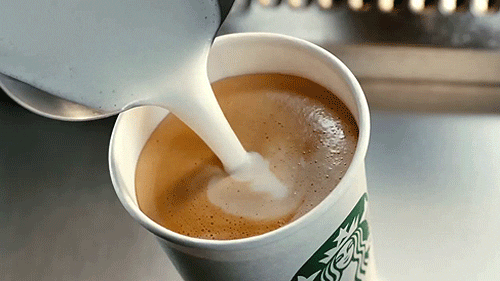 Cheaper than Video Production
Not only are GIFs easy and fast to create, but they are also cheaper to produce compared to full video production. Yes, this minus scripting, audio recording, storyboarding, designing and editing! A one minute video takes about a few weeks to produce (even more) with high production costs while a 10-second single GIF may take a few minutes (or less).
GIFs are Mobile-Friendly
A GIF file size is significantly smaller than a video, allowing them to load faster. They use lossless compression and include a maximum of 256 colors. The quick loading time in all popular content management systems makes GIFs compatible to view in all devices.
More Receptive than Traditional Static Images
According to Dell, the company saw impressive results from its first GIF-centered email campaign, as it measured:
6% increase in open rate
42% increase in click rate
103% increase in conversion rate
109% increase in revenue
At work, I have incorporated GIFs into my email promotions to inform the audience about new products as soon as they open their email. GIFs help display featured products and services in action. Keep in mind that some email clients (older Outlook versions) may not be able to play the entire animation– instead, it will only show the first frame. It's best to have a strong call-to-action in case the GIF is incompatible.
If you're interested in creating GIFs but don't have any experience with Photoshop, here are some resources I recommend:
Giphy GIFMaker – Fast and easy GIF creation. You can drag and drop a video file, or enter a video URL from YouTube, Vimeo, or another GIPHY page. You can also upload a series of photos to create an animated photo slideshow. Once you've uploaded your file, you'll be taken to a screen where you can begin editing your GIF with captions and stickers.
GiphyCapture (for MAC users) – You can capture anything on your screen and turn it into a GIF with a couple of clicks. This is a great tool for tutorials.
Gyazo (for Windows, Mac, iPhone, and Android) — In case you do not have a MAC computer, Gyazo is also another tool to turn your screen captures into GIFs.
If you would like to create more eye-catching GIF with imagery that fits the mood of the message, contact Avidbits to customize your GIF. We use other tools such as Photoshop and After FX to create dynamic animations. Here is an image example:
We animated Cheshire the cat floating in the mirror and converted it into a GIF loop. Follow me on instagram @__NINNER for more updated posts.
Please follow and like us: